The Knight is 8.2 Acres and R2D2 is 4.5.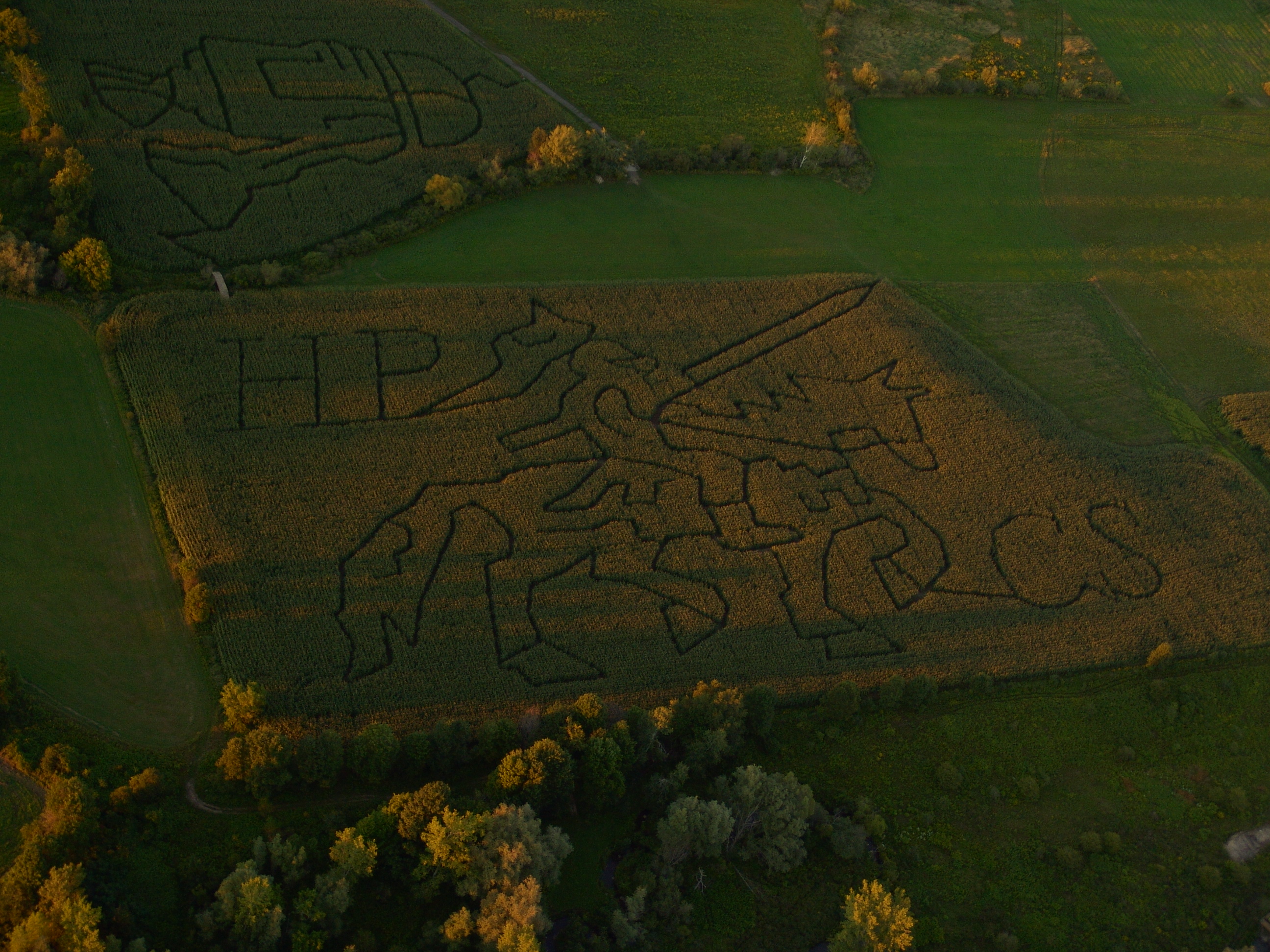 Stittville Fire Department
Presents
Corn Maze Challenge
2005
This year it was more of a twist, not only did you have to find your way through one maze, but the exit was at the other maze......
This year you walked through two mazes........start at one and end up at the other...
2005's two mazes were......
The Holland Patent Golden Knight and R2D2